Your Way to Wellbeing
We are in the process of updating this page to ensure it has all of the information you need - if you can't find something please do get in touch with us at dchst.yourwellbeingteam@nhs.net
Welcome
We are really pleased to have a number of Health Improvement Advisers working across the wider Joined Up Care Derbyshire system.
To find out more about your Health Improvement Advisers, click here
If you are looking for information about the Thrive Mental Health App, we regretfully no longer provide free access to this. However we can recommend the apps below and particularly recommend the UnMind App if you are looking for something similar to Thrive.
Bright Sky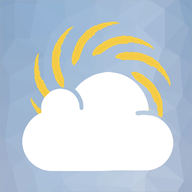 Bright Sky is a free to download mobile app providing support and information for anyone who may be in an abusive relationship or those concerned about someone they know.
For more information, please see details and advice about using the app in your app store:
Stay Alive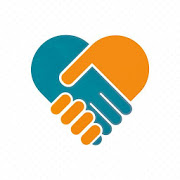 T
The Stay Alive app is a suicide prevention resource for the UK, packed full of useful information and tools to help you stay safe in crisis. You can use it if you are having thoughts of suicide or if you are concerned about someone else who may be considering suicide.
The app also links you directly to local and national crisis resources, with space to add in your own as well.
Download the Stay Alive app from your app store.
Headspace

Headspace is a science-backed app in mindfulness and meditation, providing unique tools and resources to help reduce stress, build resilience, and aid better sleep.
They have now extended their free offer and are offering free access to all NHS staff with an NHS email address until 31 December 2023.
Sign up here www.headspace.com/nhs
Unmind

Unmind is a mental health platform that empowers staff to proactively improve their mental wellbeing. Using scientifically backed assessments, tools and training you can measure and manage your personal mental health needs, including digital programmes designed to help with stress, sleep, coping, connection, fulfilment and nutrition.
They have now extended their free offer and are offering free access to NHS staff until the 31 December 2023.
Sign up here ww.nhs.unmind.com/signup
ShinyMind
ShinyMind is an evidenced-based app that contains resources, tools and exercises to help support nurses' wellbeing. It is the only app co-created, developed and tested in partnership with staff from all levels in the NHS. Click here for more information.
Looking After You Too (LAYT): NHS England » Support for our diverse colleagues
Looking After You Too (LAYT) is an individual coaching support offer for BAME NHS staff - it's a space to offload the demands of whatever you may be experiencing, to deal with difficult conversations, and to ensure that your wellbeing and resilience remains a priority. LAYT aims to help you process the experiences you may be facing, as a member of the BAME community, develop coping skills, and practical strategies to manage situations in order to maintain your own health and wellbeing.
Sign up and see all our NHS Health and Wellbeing support offers for our diverse colleagues via: www.england.nhs.uk/supporting-our-nhs-people/support-now/support-for-our-diverse-colleagues/
Focus Tools
Many of us spend the entire working day at a computer screen and it is easy to forget to take breaks and get distracted by emails or Teams messages. Some studies suggest it takes a full 23 minutes to recover your focus after a distraction. This can impact on our physical and mental wellbeing, and also affect our productivity.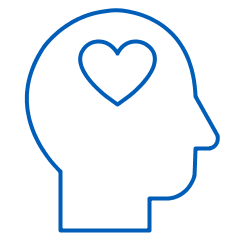 Use wellbeing tools available through Microsoft Teams to help you manage your time and focus better. Take a look here to see what is available to support you to work more healthily.
We are really pleased to share the new Joined Up Care Derbyshire Activity Timetable for the summer - take a look at it here and follow the links to take part!
We know that it can be a challenge to ensure that all our colleagues are aware of the wellbeing initiatives and resources available. We are constantly receiving and creating new offers, resources and support and we want to share this with you in a format that is easy to read and share. With this in mind, we would like to invite you to subscribe to our Wellbeing Update Mailing List.
You can subscribe here receive regular wellbeing news and information.
---
New this month...
After a successful week of the Hobbee Hive during the NHS 75th birthday celebrations, we listened to the feedback you gave us, and we are happy to announce we will be travelling to different sites around DCHS with the Hobbee Hive from now until June 2024!
Come and join us, maybe you want to learn a new skill? Teach a new skill, take a break and have a 10 minutes chat.
You can see our available dates here.
There are some easy steps that you can take in order to improve how you feel each day, they don't take up much time and they don't have to cost anything either. They're known as the Five Ways to Wellbeing and they are: Take Notice, Connect, Keep Learning, Give and Be Active.
Take Notice: Being more aware of the present moment, the world around you and your own feelings and thoughts, can help you to positively change how you're feeling about life. The NHS has information about mood and symptoms designed to recommend ways and resources to help you better understand how you feel.

Connect: Being around other people can help boost our mood and help us feel connected to the wider world. Spend time developing and nurturing relationships with friends, family, neighbours, and colleagues. Befriending services can help support you if you are feeling lonely and isolated, find out more about befriending services in Derbyshire.

Keep Learning: Learning new skills can boost confidence and give you a sense of achievement. Find more information about courses for adults.

Give: Helping others, saying thank you, or giving someone a smile can help to improve your self-esteem and improve your emotional health. Helping and working with others can also give us a sense of purpose and feelings of self-worth. Giving can take lots of different forms, from small everyday acts to larger longer-term commitments.
Find out how you can volunteer and help in your community, build up new social networks, and gain experience if you're looking for a job.
Be Active: Evidence shows that an improvement in your physical health can help improve your mental health. Try to find an activity that you enjoy, and that keeps you active, such as walking, swimming, cycling, or playing football. It could be something as simple as getting off the bus one stop earlier, using the stairs instead of the lift or kicking a ball around with the grandkids. You can find out more about keeping active on our active lifestyles page.
Find out more about the Five Ways to Wellbeing at derbyshire.gov.uk/wellbeing
A free NHS service has been launched to offer specialist treatment and support to people in the East Midlands who are struggling with a gambling problem. The East Midlands Gambling Harms Service, which is based in Derby, will provide specialist therapies, treatment and recovery to those affected by gambling addiction and gambling problems in Derbyshire, Leicestershire, Lincolnshire, Northamptonshire, Nottinghamshire and Rutland.
For more information on how the service will work, including referrals, take a look here.
Joined Up Care Derbyshire's (JUCD) Wellbeing team is excited to launch Your Wellbeing Website - a series of comprehensive webpages detailing the wealth of wellbeing services available to support JUCD colleagues.

The Wellbeing Website has been specifically designed to help colleagues easily navigate their way through this support - to find out what support is available to them and how to access it, ready for when they need it most.
Housed within the main JUCD website frame, the JUCD Wellbeing web pages have been divided into the following key areas of colleague support:
Your Wellbeing Timetable - a timetabled series of targeted and focused support initiatives to promote physical and mental wellbeing.
Your Self-Care - a wealth of resources and support services available across the wellbeing spectrum.
Your Wellbeing Champions - a network team of colleagues who provide local support to their teams.
Your Wellbeing Map - an interactive resource outlining the range of support services available and pinpointing where this support is located.
Your Support - a comprehensive range of programmes & initiatives available from the JUCD Wellbeing Service.
Your Wellbeing News - the latest news and support information available from the team.
To view the full range of support services available to colleagues, please visit the team's NEW Wellbeing Website: https://joinedupcarederbyshire.co.uk/wellbeing/
NHS Staff Health and Wellbeing Animation
A new NHS Staff Health and Wellbeing Animation has been developed to emphasise and highlight the importance of looking after our health and wellbeing and accessing support services early.
Check out the animation here : NHS Health and Wellbeing animation v1 mp4 1080p - YouTube
Your Self-Care Pack' is a helpful resource for colleagues detailing the support services, helplines, websites, discounts, and apps to support their health and wellbeing, all in one place.
The Self-Care Pack is particularly useful within staff rooms and during Health and Wellbeing Conversations. Please feel free to share within your departments and we hope you find it helpful.
Click here to learn more.
---
Resources