Meet our non-executive directors
Our non-executive directors share the corporate responsibility for ensuring that the Trust is run efficiently, economically and effectively. They use their expertise, interest and experience to scrutinise the performance of management, monitor the reporting of performance, and satisfy themselves as to the integrity of financial, clinical and other information. The non-executive directors also fulfill their responsibility for determining appropriate levels of remuneration for executive directors.
Former business management executive Julie Houlder joined us as a non-executive director in October 2018, marking her second NHS trust board role within the NHS in the Midlands. Julie, from Solihull, is the vice chair of George Eliot Hospital NHS Trust in Nuneaton, where she has served on the board since 2016.
A qualified accountant, Julie rose through the ranks at West Midlands public transport firm Centro over a span of 32 years, being appointed to increasingly senior financial positions. She served as head of business management and chief audit executive for four years until 2016, when she left to pursue her consultancy, charitable and health service interests.
As a personal development coach she runs her own consultancy and is qualified in psychological coaching, stress management and NLP (Neuro Linguistic) training. She is involved in a charity which provides housing and care for older people.
Her NHS involvement marks a return to her roots in healthcare – one of her earliest jobs was as a trainee in finance at West Midlands Regional Health Authority between 1979 and 1984.
James retired in 2016 after five years as Chief Executive of Central London Community Healthcare NHS Trust. Prior to that, he served for 27 years in London local government in Brent, Hackney and Hammersmith & Fulham where he held executive positions responsible for social services, housing, community safety and regeneration. Prior to this James worked through his Church in education and community development in the Philippines and Zimbabwe where he grew up.
James is Chair of MHA (Methodist Homes), a charity providing care homes, retirement living and community support to older people across the UK. He is an associate of the Association of Directors of Adult Social Services having served on its executive and chaired the London Region for five years. For four years, James was the independent Chair of the Adult Safeguarding Partnership Boards of Camden and Islington Borough Councils. He Chairs the Trustee Safeguarding Committee of the Jesuits in Britain (a Catholic Religious Order). He has served on a number of national and London commissions tasked with recommending improvements to services, their governance and that of the professionals working in them. He has served as a Trustee on a number of charity boards. In these roles, he has exercised a range of board responsibilities. He remains active in his church.
James is married with two adult children and lives in London. In addition to travel to remain in touch with family across the globe, he enjoys reading, cinema and theatre.
Kay Fawcett has over 45 years' experience of nursing, clinical leadership and clinical education throughout the Midlands and was honoured with an OBE for her services to nursing in 2014. Her appointment to our board started on 1 October 2018 and is her first non-executive directorship within the NHS.
Kay has held many senior positions within NHS Trusts as well as undertaking advisory and consultancy roles. She was executive director of nursing for Derby Hospitals for two and a half years up until January 2008.
More recently she held positions as chief nurse at University Hospitals Birmingham NHS Foundation Trust for nearly six years and as interim executive director of nursing at George Eliot Hospital, Nuneaton, for six months until February 2018.
Kay, who lives in Nuneaton, launched her own consultancy company five years ago and also holds a position as a non-executive director with the Royal College of Nursing's publishing arm, RCNi. Having been an executive nurse in large teaching hospitals for much of her career, her involvement with us marks her first role within a community trust.
Stuart is a fully qualified accountant with the Chartered Institute of Public Finance and Accountancy (CIPFA), qualifying in 2007. He has significant experience of public sector services from working in a variety of Civil Service roles across Central Government Departments and their Agencies in a career spanning 37 years.
He has a wealth of experience in finance and governance, as well as broader interests in change, transformation, process improvement, people and leadership. In his most recent Civil service role, he was Finance and People Director for the Education & Skills Funding Agency (ESFA) within the Department of Education, where he was responsible for the financial management and stewardship of c£60bn of government spending, as well as leading the People function for the Agency. Prior to that role, Stuart had been Transformation Director of a major programme aimed at re-organisation and improvement of the Finance function within the Department for Work and Pensions.
He has recently taken retirement from the Civil Service to pursue other interests and takes on his role as Non-Executive Director (NED) within the Trust as his first NED appointment.
Stuart is a life-long resident of the Peak District, having been born and brought up in and around Buxton. He's lived in Whaley Bridge for almost 30 years, and is married to Alison, and has two grown-up sons. Outside of work, he loves walking, reading, music, sport – cricket as a spectator, and as a season ticket holder of Buxton FC – and has recently re-ignited his interest in drawing and painting, mainly portraits inspired by the Sky Arts programme.
Janet joined the board as a non-executive director in November 2021. She is also a non-executive director at North Staffordshire Combined Healthcare NHS Trust which she joined in 2019 and where she is Vice-Chair and Chair of the People, Culture and Development Committee. Janet is Deputy Chair of Manchester Metropolitan University having joined their board as an Independent Governor in 2015 and chairs the University Remuneration Committee. She also acts as an independent advisor to the Remuneration Committee of Frederic Robinson Limited, a family brewing firm based in Stockport. Janet is an Ambassador for Women on Boards and treasurer to her local Parochial Church Council in Staffordshire.
Janet had a long executive career in compensation and benefits specialising in occupational pensions and is a Fellow of the Pensions Management Institute. Latterly in her career she moved her focus to generalist HR as Group HR Director for Carillion allowing her to extend her career internationally and to champion wider diversity of all kinds in the workforce in the UK, Middle-East and Canada.
Asma joined us in June 2021, initially as an associate non-executive director, and she became a non-executive director in March 2023.
Asma is also a non-executive director in the care sector for Birmingham-based Lisieux Trust, who provide supported living for adults with learning disabilities and has held leadership roles within the NHS technology sector for the past 11 years.
She is the associate director of business intelligence at NHS Arden & GEM Commissioning Support Unit where she has worked since November 2020. Within Arden & GEM she is responsible for the provision of business intelligence services to NHS England, and has more latterly been involved in the development of the strategy for the future of directly commissioned business intelligence services within Integrated Care Systems.
A solicitor by background, Asma holds a Masters in Healthcare Leadership (NHS Leadership Academy) and she was part of the NHS' NExT Director scheme to nurture talent for NHS Boards of the future.
Asma's career path includes a previous role as deputy director of intelligence, planning and performance within the merged Coventry and Rugby/Warwickshire North Clinical Commissioning Groups, and she has experience of contracting, transformation, planning, performance and business intelligence in healthcare.
Asma grew up in the East Midlands and is looking forward to her role with us as an opportunity to come back to her home roots and offer a different lens on our work. She is passionate about equality, diversity, and inclusivity at all levels and championing the need for culturally appropriate services.
In her spare time Asma is kept busy with her four children (aged 12, 10, 8 and 2), as well as pro bono legal support within her communities in the Midlands.
Mark joined us in April 2023. Since February 2020 he has also served as a Non-Executive Director at Doncaster and Bassetlaw Teaching Hospitals NHS Foundation Trust; a multi-site Acute Hospital Trust covering South Yorkshire and North Nottinghamshire. He is a member of the Board Committees for Audit & Risk, Remuneration and Finance & performance and now chairs the People Committee, The Teaching Hospital Board and the Trust's subsidiary, Doncaster & Bassetlaw HealthCare Services Limited.
Non-executive experience also includes a Medical Research and Consultancy Company, Chair of Trustees for the Hospital Charity, a Multi-Academy School Trust, and Advisory Board Member at Cranfield University Business School. He is an ILM Level 7 qualified executive coach and mentor and is active in supporting leadership development and business growth with services to small and medium business owners as part of Government programmes, through the NHS Leadership Academy and as a Visiting Fellow at Cranfield University.
Originally from an engineering & manufacturing background, Mark has significant senior strategic, commercial, and operational experience from a career of more than thirty years in the Aviation and Industrial Power sectors at FTSE 100 company, Rolls Royce plc. He was a member of the Rolls-Royce plc Senior Leadership Team with Group Level accountability for Customer Relationships & the Services business. Creating sustainable business growth, he led the commercialisation of state-of-the-art engineering and digital technologies creating innovative, industry leading commercial models. Responsible to the plc Board for Customer Strategy he guided a transformative re-positioning of the Company to build out from acknowledged technical innovation and excellence to lead markets with outstanding care for customers and their customers in-turn.
Born in Yorkshire, Mark has made his home in Derbyshire for the last thirty years and is delighted to live in the community of Ashbourne. He is married to Sarah and has two school age children and one just starting university. Outside of work alongside enjoying time with his family he loves most sports and in particular is an avid follower of a Yorkshire football team and all things to do with cricket. With a recent cricket coaching qualification, he now devotes much of his spare time willingly to the development of junior and women's cricket in Ashbourne. "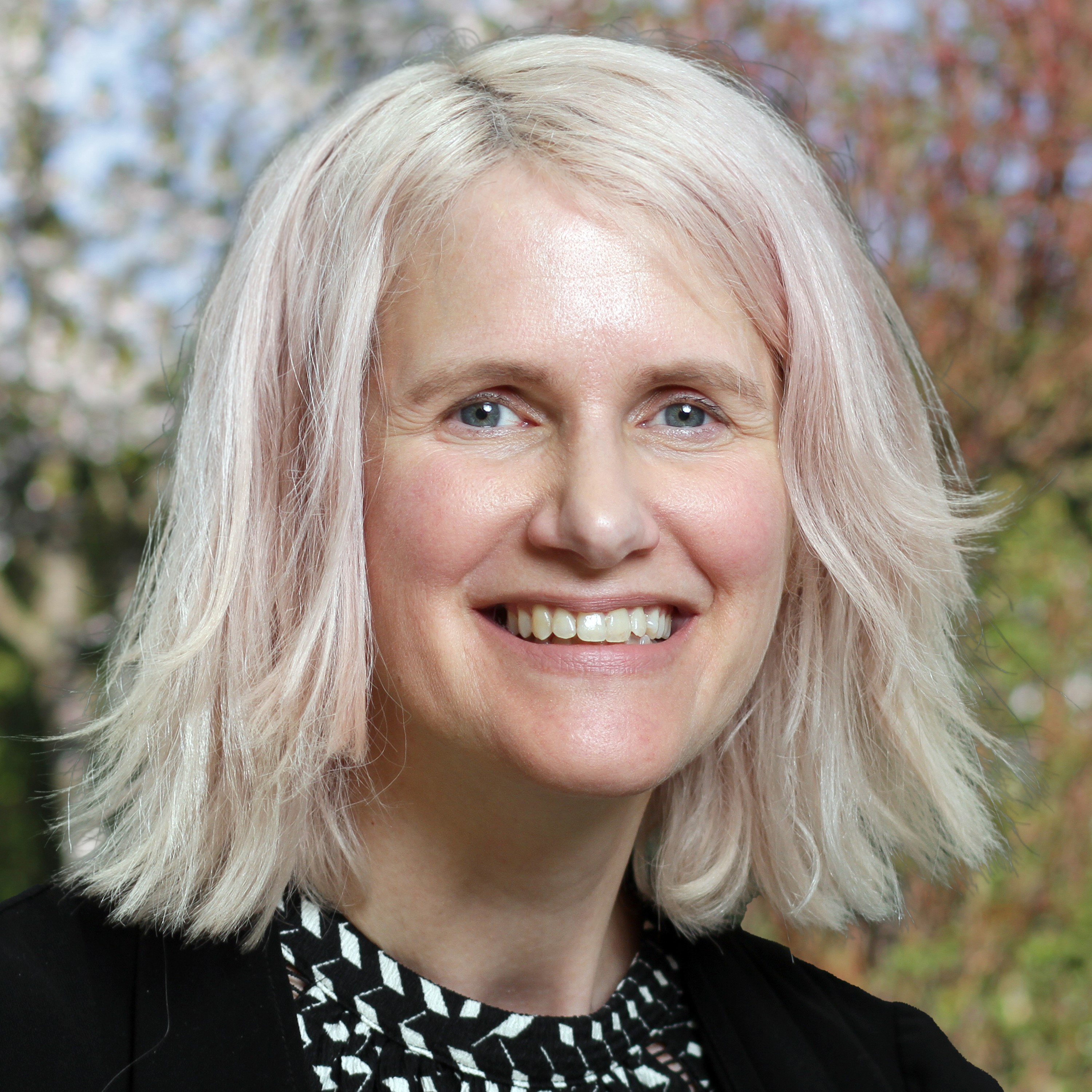 Helen has been an Executive Director for Adult Social Services (Statutory DASS) in two Local Authorities and has a background and Masters in Social Work. She has been Head of a Youth Offending Team, Manager of a Forensic Social Work Team in a multi-disciplinary setting and worked as a Probation Officer, in residential care and the voluntary sector . She has recent experience in leading on integration with the NHS from a Local Government Perspective and driving transformation which improves outcomes for people as well as delivering efficiencies.
She is passionate about diversity and inclusion and has a particular interest in neurodiversity having been mum to an autistic child. She also lost her teenage daughter to cancer and having seen the difference individual professionals can make to the well-being of children and their loved ones in such circumstances and is passionate about work-force well-being and the focus on people who receive care and their loved ones. She believes strength based approaches are vital in all aspects of care and that "what matters to someone" is as important as "what is the matter with them".
She is newly embarking on a Portfolio Career including coaching and other work in the sector as well as getting more time with her loved ones and her son. She is also pursuing community interests relating to her daughter's legacy with her eldest and making time to conduct community choirs and sing again.